The best way to handle an overflowing Inbox is to get into a meeting with it and handle it one message at a time. For the ones that deserve an answer, you'll finish quicker once you discover little-known Outlook commands and a few workarounds.
I just scheduled a new Webinar, 12 FAST WAYS TO ANSWER EMAIL IN OUTLOOK. "Well, just smack my head" was a comment I got from a coaching client. This gave me the idea to start a mini series of Webinars that focus on one thing…training that won't overwhelm and that you can use immediately. Check it out and sign up. Tell some people too.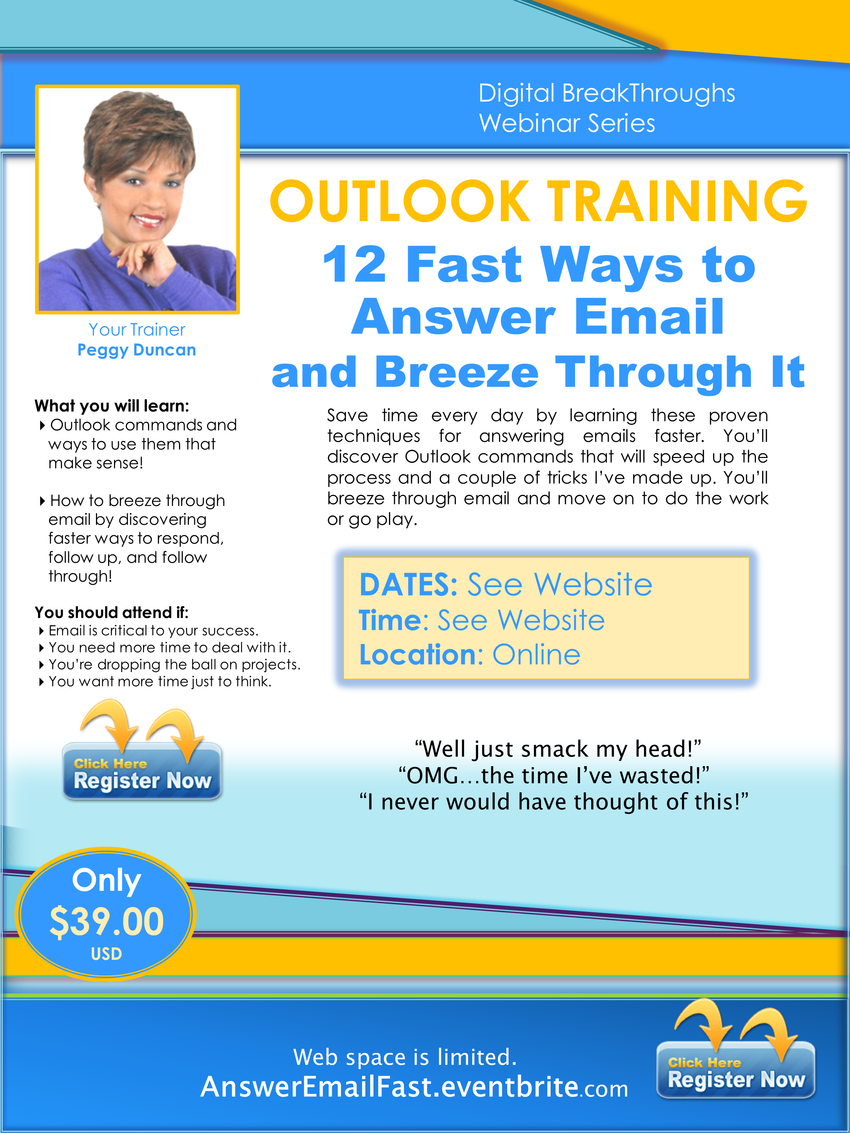 Please share with your network.
PEACE.